About Musick Auction
Musick Auction is a family-owned business and the largest volume auctioneer in the state of Idaho. The auction house holds 4 weekly online auctions from two different locations, selling everything from livestock, jewelry, and firearms, to household goods. Musick is also one of the largest automotive dealers in Idaho. Josh & Jessica Sharp, the proprietors of Musick Auction, came to Bidpath at the start of 2022 in search of a new private label solution with end-to-end capabilities. Since becoming avid users of both the AIM mobile application and SAM product suite with Bidpath, they have seen how powerful taking ownership of their auction management process from start to finish can be.
The importance of maintaining control of your online auction process:
Owning the auction management process from start to finish empowers the brand you want, while also maintaining the control and experience of your bidders to keep them happy.
While marketplace auction platforms capitalize on new bidder acquisition, private label models strengthen existing long-term customer relationships that bring increased revenue and brand loyalty to your auctions. (Read more here)
With a private label solution, you protect your power to:
Draw the buyer's attention to the value of your brand

Operate a bespoke solution dedicated to the needs of your business

Foster a more tailored and intention-driven experience for your bidders

Manage the full responsibility of and access to your buyers and the services they receive
The Challenge
What challenges were you facing when you were first introduced to Bidpath?
There were a few challenges that Musick brought to attention when they first began on their journey with Bidpath. Modern capabilities, behind-the-scenes operations, and quality service were at the heart of what Musick was in search of.
"We didn't trust our old software provider. They kept increasing their rates and the service was getting poorer.  We wanted software that was affordable, offered more modern capabilities, and was a behind the scenes brand.  We didn't want any of our customers being solicited by the auction software company.  We needed a company that would work with us to develop our own software and provide good support afterward." 
Why did you approach a private label provider to mitigate these challenges?
From the start, the team at Musick have taken a strong stance in moving away from marketplace formats or platforms where auctioneers have no choice, but to sacrifice ownership of their data and brand power.
"We wanted all of our advertising dollars to promote our auctions and not be diluted by sharing customers with other auctioneers who may be using that same software."
This is key to understanding why private label solutions are so important; having full access to your own suite of bidders, will position your auction house for greater customer-loyalty and return business. It also enables you to locate and market to bidders that will actively engage and participate in your auctions on a regular basis. With a private-label solution, you are empowered to engage with your bidders and gain an understanding of how to better meet their needs through your platform without the middle-man. When you give up control to a third-party, you lose out on valuable data intelligence that would otherwise direct your marketing and website design, elevate your bidders' experience, and maximize your auction results.
The Solution
How has Musick performed since adopting the full Bidpath solution?
Through a combination of successful, high performing marketing activity to bring in bidders and a tailored-fit solution, Musick has enough demand and infrastructure to hold 3-4 auctions per week.
"Our marketing department is very active in social media, local print, radio ads, mass email campaigns, and local special events. All these efforts bring customers to our website which, with the help of Bidpath, is robust, attractive and fully developed."
Musick's success is proof that taking ownership of your brand is powerful, and that thorough and consistent marketing activity paired with a solid platform fit to your brand is all that is needed to reap the benefits.
The Main Focus for the Project
When you put your bidders at the heart of your decision making, they come out happier and more likely to return for future auctions. With 3-4 auctions per week, a repeat bidder for Musick has immense value.
31% of consumers see a satisfying user experience on a website as a priority. 38% of people evaluate a website's layout and navigational ease as a major indicator of functionality, and thus its appeal. 42% of consumers indicate functionality as a major contributor in their decision to exit a web page or stay browsing. (Source: Top Design Firms)
The flexibility and customizability of the API with the Bidpath product suite makes elevating website and catalog experience ahead of auctions effortless for Musick. With all of the marketing and advertising efforts the team invests in to attract prospective registrants to the Musick website, features such as custom fields and XML feeds are crucial to what can make or break a site visitor's experience as they can be used to display exactly what prospects are looking for when they hop online.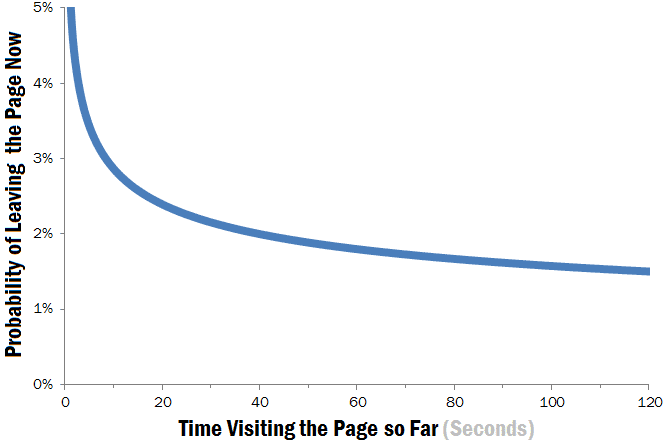 A web page has a window of 10-20 seconds on average to capture the attention of a visitor. If a user is unable to find what they are looking for in the first 10 seconds of their session, the more likely they are to leave your site and avoid converting. Studies show that the longer you can keep a site visitor on your site,  probability of them leaving lowers more and more. (Source: Neilsen Norman Group)
The easier it is for an online visitor to find what they are looking for, the longer they are likely to stay browsing catalogs or web pages and ultimately register for the auction, so customisability should be a high priority feature offered by your private label platform of choice.
Without understanding and factoring in the needs of online visitors into your website content & format, you risk a higher bounce rate and as a result, a loss in potential conversions/registrants. This is why access and ownership of customer data is integral in understanding your buyers' needs and, ultimately, managing your online auction process effectively.
To learn more about our AIM Mobile Cataloguing App and SAM Product Suite, check out the links below: 
or speak to our sales team for more information at sales@bidpath.com